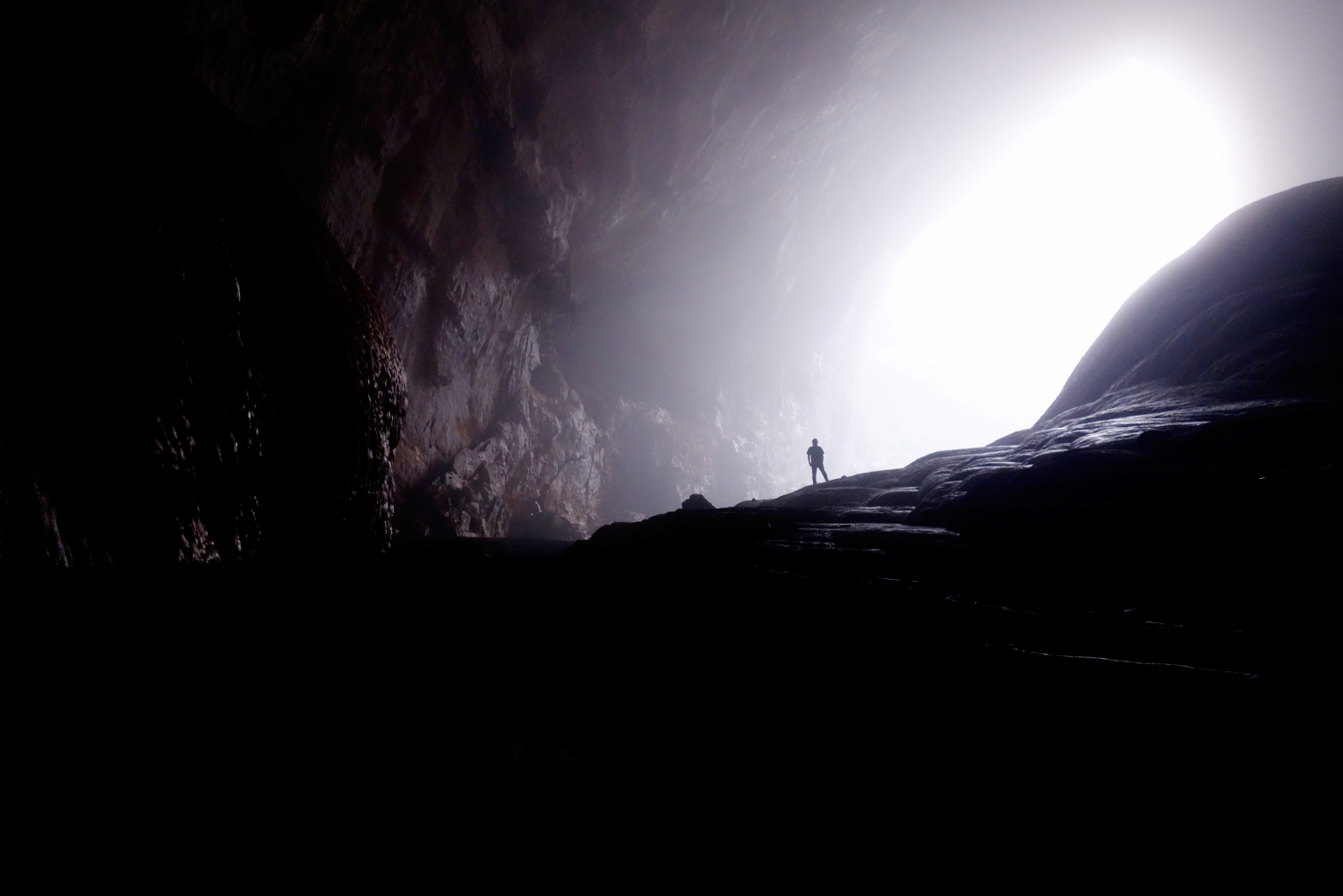 Son Doong Cave and the Phong Nha Region
Adventure
Where It All Began?
In 1991, logger Ho Khanh was roaming the forest of Bo Trach in search of agar wood. During his trek, he came upon a gaping opening in the earth, with a grand, fast-flowing river running through. Having no equipment with him to explore further, he walked away from the opening thinking little of it. Meanwhile, in the nearby Phong Nha area, a couple of British researchers who were exploring caves in the region caught wind of Ho Khanh's discovery. Upon their first collaborative explorations, the cave was not found and remained a mystery.
After bumping into the cave again at a later date (in similar circumstances to the first discovery), Ho Khang brought the British researchers and a small team back to the site, finally pinpointing the cave almost 20 years later. During their exploratory treks, the researchers and Ho Khanh found not only the first cave, but 11 more undocumented caves in the region. The exploratory treks would end up unveiling not only the largest cave in
Vietnam
, but the largest (discovered) cave in the entire world. In 2013, the Son Doong Cave was opened to a limited amount of visitors, who were permitted to enter with a licensed company.
Just How Big Is it...?
Son Doong Cave is reported to be so large, a 787 airplane could fit inside. At over 5 kilometers long and 200 meters high, it's the same size as a city block, housing its own river, forest, and climate. The interior of the cave houses some incredibly rare features (such as cave pearls)… and there are even plants inside that were previously never known to exist! Perhaps the most incredible aspect of this finding is the fact that, despite its colossal size, it remained undiscovered for so long.
Accessing the World's Largest Cave
Son Doong is located in Phong Nha-Ke Bang National Park (inside the aforementioned Bo Trach District), hugging the border of Vietnam and Laos. While visits to the Son Doong Cave are quite restricted (and exceedingly expensive), visitors can explore the surrounding cave regions for a much more palatable price. Wondering how to access the park? You can go…
By Plane (Hanoi or
Ho Chi Minh City
only)
The closest airport to Phong Nha is in Dong Hoi, about 45 kilometers away. Visitors can fly into Dong Hoi via Tan Son Nhat Airport (Ho Chi Minh City) or Ha Noi's Noi Bai Airport, receiving further transport into Phong Nha town at the airport (taxi or private car.)
By Train (Hanoi, Hue, Da Nang, Ho Chi Minh City)
On a similar note, trains run from all angles of the country passing through Dong Hoi, enabling guests to ride the rails to reach their spelunking experience. Train rides can be an entirely unique cultural experience in themselves… so this is definitely worth a try!
By Bus (
Hanoi
, Hue, Da Nang, Ho Chi Minh City)
Alternatively, many more busses are making the direct route to Phong Nha these days. While the journey in may be long, arriving directly in to Phong Nha beats the added drive time from Dong Hoi.
Based in Phong Nha
While Phong Nha is slowly making its way onto the travelers' radar, it's still a relatively quiet place to visit. The town itself is a small, rural escape, and the locals had little-to-no interaction with foreigners up until a few years ago. (Please keep this in mind when it comes to dress and behavior.) When it comes to accommodation, the choices are starting to expand (with a few upscale homestay experiences available). Phong Nha Farmstay has been a reputable name in the region for some years now, and the Chay Lap Farmstay is another comfortable option.
When it comes to food in Phong Nha, there is always the option to eat at the homestay/hotel, or head into the small town where a few tourist restaurants, basic stalls, and food vendors are found, and the nearby local market sells basic daily essentials. For entertainment (outside spelunking), there are kayaking adventures, day hikes, ziplines, local swimming holes, and excellent photo ops around every corner. Nighttime entertainment may be sparse (bars, pubs, and karaoke), but most people aren't traveling to Phong Nha for the nightlife… it's all about the caves!
Which Caves to Visit in Phong Nha?
As mentioned before, the mammoth Son Doong Cave is the most expensive cave to visit. Unless you're willing to spend upwards of $3,000 USD per person, you may want to settle for one of the following:
Hang Toi: Also known as "Dark Cave," this experience sends visitors into a dark stone cave that's extremely lush at the entrance. Stalagmites and stalactites illustrate the colossal interior and there are many obstacles to overcome while traversing the interior (swimming in the river, climbing through tight spaces, treading through mud, and scaling sharp rocks.)
Thien Duong Cave: Also known as Paradise Cave, this cavern is the longest cave in the park- running for 31 kilometers! Once thought to be one of the largest caves in the world, this cave is quite "tourist friendly" with dry interiors, boardwalks set up, and stairs lining the cave's ascents and descents. A great first visit for someone new to the caves.
Phong Nha Cave: One of the earliest discovered caves in the region, Phong Nha cave offers guests a plethora of beautiful (and mystical) sights inside, with options to both kayak and boat through the interior.
Please Note:
These are just a few of the many caves that can be visited whilst exploring Phong Nha. Each cave offers its own unique individual experiences, so do your homework before visiting to ensure that you line up the appropriate caves to match your interests and physical capabilities. Entrance fees apply.
While there are a number of local tour companies offer caving trips, adventure company Oxalis has been organizing tours of the caves in the Phong Nha region since 2011. A highly reputable company, Oxalis offers a wide range of half, full, and multi day trips through the Phong Nha Caves. Additionally, Oxalis provides the option (to those who wish to take it) to explore Son Doong Cave- the monster of Phong Nha. Prices are steep, but the experience extends for five days with an entire team, all equipment, and highly trained guides leading the expedition. For the serious spelunker, traversing Son Doong Cave is quite literally the best the world has to offer!
For the traveler looking to add an entirely unique experience into their itinerary during their trip to Vietnam, Phong Nha may be the perfect destination. Far off the beaten path, authentic Vietnam is at its best here, with a range of unforgettable experiences to partake in. Whether you're looking to get a dose of nature, spend some time in the countryside, try your hand at adventure activities, or head into the world's most amazing caves, Phong Nha is the perfect place to do it!
Author:
Daniel Robbins
Photo credits:
Daniel Burka