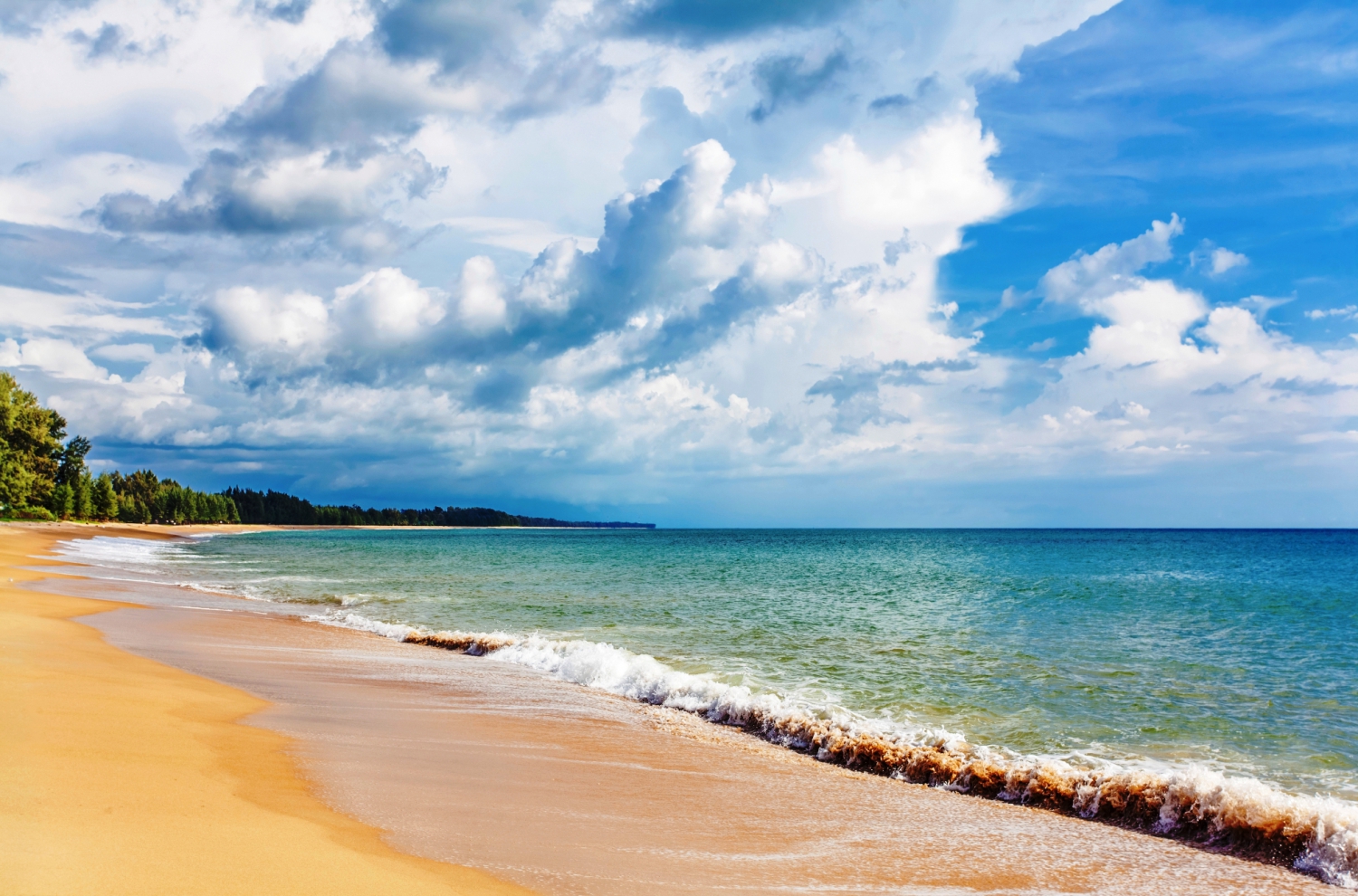 An Escape to Phu Quoc Island
Adventure
Phu Quoc is Vietnam's Idyllic Island Oasis
When it comes to beaches, waterfront escapes, and idyllic coastlines, Vietnam has 3,260 kilometers to offer. Halong, Hai Phong, Da Nang, Hoi An, Mui Ne, Nha Trang, Vung Tau… each destination has its own draws and appeals, but all cater to lovers of salt and sand. Despite Vietnam's plethora of mainland beach destinations, some visitors (and locals) need more of a secluded escape. Floating 45 kilometers off the coast of Vietnam's southwestern tip is the island of Phu Quoc.
A short 50-minute flight from Ho Chi Minh City's Tan Son Nhat Airport and you're touching down in Vietnam's premier island escape. Only 574 square kilometers, Phu Quoc is small enough to discover on a motorbike and large enough to accommodate thousands of visitors without being too overcrowded.

A Brief History
While Phu Quoc spent most of its history as a quiet, idyllic backwater fishing destination, a few crucial events saw its rise on the world's map. In the late 18th century, Phu Quoc was known for being the hideout of Emperor Gia Long, who was being pursued during the Tay Son Rebellion. Gia Long persevered, ultimately becoming one of Vietnam's most famous rulers (particularly for instating a very strict Confucius rule and moving the capital to Hue.)
Phu Quoc is perhaps best known, however, for being the location of the Phu Quoc Prison. Built in the 1940's under French rule, this prison gained notoriety for its role during the Vietnam/American war. The site of mass incarceration and torture for nearly 30 years, the prison was finally shut down in 1975 with the reunification of the country. Phu Quoc Prison still stands today as a memorial to the atrocities that took place on the island.

A More Peaceful Emergence
With the horrors of war in the past, Phu Quoc ebbed back into a quiet fishing & agricultural zone. Finally, with the tourism boom of Vietnam in the 21st century, Phu Quoc began to get some more recognition for its natural beauty. In the past ten years, unprecedented development and growth has hit the island, turning it from a sleepy idyllic oasis into a booming tourist hot spot. Five-star resorts, innumerable pop-up hotels and guesthouses, restaurants, bars, and shops now cover the western coast of the island, attracting tourists from all over the world.

Phu Quoc Today
If you take the short flight from HCMC to Phu Quoc International Airport, you'll be greeted by a fresh airport, streamlined taxi/transport services, and a generally well-managed road system. Regardless of where you're staying, the beach and ocean won't be far away. From VinPearl & Dai Beach along the northwestern coast to Phu Quoc's main Long Beach along the southwestern coast, sun and sand is always front and center.

What to Do While Visiting Phu Quoc?
Phu Quoc is an island paradise, so swimming and beach lounging are always going to be on the top of the list. Resorts, hotels, guest houses, and even privately owned slivers of shoreline do an excellent job of providing chair, food, and beverage service, enticing patrons to stay as long as they please.
If you're not too fussed on spending the entire day on the beach, however, Phu Quoc has plenty of other options for you.

Duong Dong Town
The main town inside Phu Quoc's tourist area, Duong Dong has everything a visitor could hope for. Restaurants of all different flavors, bars, pubs, bottle shops, souvenir stores, mini marts, retail zones, pharmacies— they're all located here. Hang around until the evening and you'll bump into the Dinh Cau Night Market. A pedestrian road of trinket stalls and open-air seafood joints, this is a very touristic experience, but interesting nonetheless (for a brief visit.)

Get Motorized
Another highlight of visiting Phu Quoc is taking out on your own. Rent a motorbike and you will quickly get outside the tourist areas where you can see traditional Phu Quoc. Quiet roads, tropical landscapes, pungent fishing villages, breathtaking vistas, abandoned white-sand beaches, and so much more. It's an experience that highly rewards those who are willing to get out and off the beaten path. Remember to wear your helmet and bring your international driver's license if you have one…you may face fines otherwise!
For a basic day of exploration, cruise motorbikes along the western coast of Phu Quoc, where the main beaches and tourist attractions are located. For a more adventurous day, head to the northern reaches of the island for some great hiking trails, or along the southeastern tip where bustling fishing villages (An Thoi) are located as well as some of the island's most beautiful (and empty) beaches.

Phu Quoc's Exports
Phu Quoc, an idyllic oasis, is famous for many things, but two main exports stand out: Fish Sauce and Pepper. Waters ripe in seaweed and plankton provide excellent food for anchovies, which are the fish used to create the island's fish sauce (internationally famous for over 50 years.) Extremely flavorful and pungent, this natural sauce is a key ingredient in Vietnamese cuisine.
Phu Quoc's pepper is another famous export. Known for its spice, heat, and flavor, Phu Quoc's pepper stands out thanks to organic fertilizers and natural, sun-drying techniques, as opposed to machine drying. Black, red, and white peppers are grown and produced on Phu Quoc, and locals create beautiful concoctions of flavors and spices from the famous export.
Visitors can visit pepper farms (scattered all throughout the island) and fish sauce factories (an adventure for the nose) during their visit to Phu Quoc, with opportunities to buy both products directly from the source!

Adventure for Everyone
Phu Quoc does not disappoint when it comes to fun on the island. Some of the most enjoyable activities on Phu Quoc: deep sea fishing, coastal angling, snorkeling, going on scuba diving excursions, visiting VinPearl Land Adventure Park, golfing, cycling, sea kayaking, jet skiing, or taking cooking classes. Bookings are possible through resorts/hotels, in Duong Dong town, or, depending on the adventure, along the main beach drags.

Visa Exemption
Phu Quoc is an anomaly when it comes to Vietnam's visa situation. While almost all foreign visitors need a visa to arrive into Vietnam (which is not the easiest process to go through), Phu Quoc has a 30 day exemption for foreign visitors. What does this mean? If you're flying into Phu Quoc internationally and are staying less than 30 days, you don't need a visa. Unfortunately, a very small amount of international flights actually fly into Phu Quoc's airport, so not many visitors get to capitalize on this exemption.

To Go or Not to Go?
Phu Quoc is a great spot to visit… if you have the time. While it is not a "must-see" for those juggling a tight, first-time-to-Vietnam itinerary (1-2 weeks), it's a great place to go if you have extra days to spare or have already checked off the big attractions of the country. Don't expect too much traditional Vietnamese culture here, as most visitors come for the beaches and island attractions. While there are some temples, trails, museums, and the aforementioned Phu Quoc Prison, most visitors are eating seafood, swimming in the gorgeous waters, lounging on the beaches or sipping a cocktail while watching the best sunset in Vietnam.

Author: Daniel Robbins
Photo: Flickr: NguyenTrung, Frans van der Lee, tran van Sanh