Get Lost Among the Mangroves at Can Gio
Adventure
A perfect escape from the busy streets of Saigon
Our Top Experiences and Tours in Vietnam:
If youʻre booking your trip to Vietnam last minute, we have you covered. Below are some of the top tours and experiences!

Before the 17th century modern day Saigon was actually a little Khmer fishing village known as the "Forest City". As far as the eye could see, the vast muddy, low lying area was covered in swampland and mangroves forests. Since the arrival of Vietnamese here in the early 1600's this swampland has slowly been reclaimed and more recently - a modern metropolis built upon it.

Fear not! All of the Saigon's swamps and jungles haven't entirely disappeared under rubble, concrete and neon lights. Without travelling too far, you can still get a glimpse of what it might have looked like many, many moons ago.

Listed as a "UNESCO Protected Biosphere," Can Gio is a huge seventy two thousand hectare district of Ho Chi Minh City and includes dozens of species of rare plants and animals. Most importantly, these "green lungs" of Saigon work as a natural sea barrier to help protect one of the worlds most susceptible cities from rising sea levels.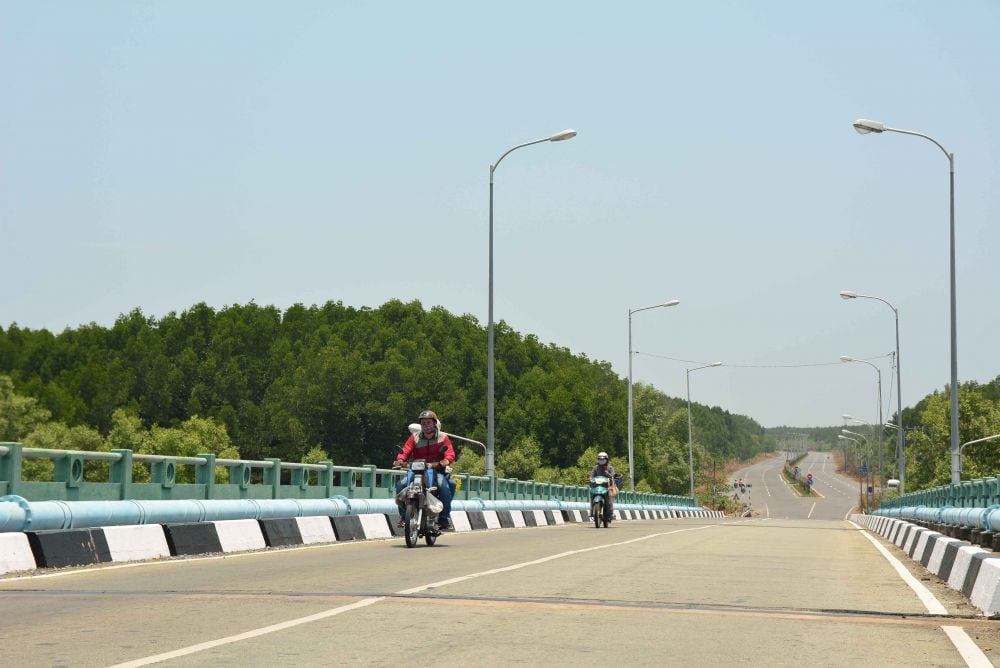 After a short ferry crossing from Saigon's District 7, you'll find Can Gio's road recently upgraded and pleasantly free from traffic. As previously mentioned, it's an expansive area and it'll take about 1.5 hours by private car, motorbike or via a pre-booked tour to get there. Public bus is another option but a little more complicated and harder to get around once you are there after a 2 to 2.5 hour bus trip.
My tip would be to head down to the beach in the early morning - before the sun gets too fierce. Located at the business end of the Saigon River and past a network of mangrove filled Islands, you really can't compare it with other beaches in Vietnam. Can Gio's sand will never be as white or its water never as blue as Mui Ne or Nha Trang. In saying that it's a pleasant place with fresh breezes and nice views spanning across the bay to the mountains of the Vung Tau Peninsula.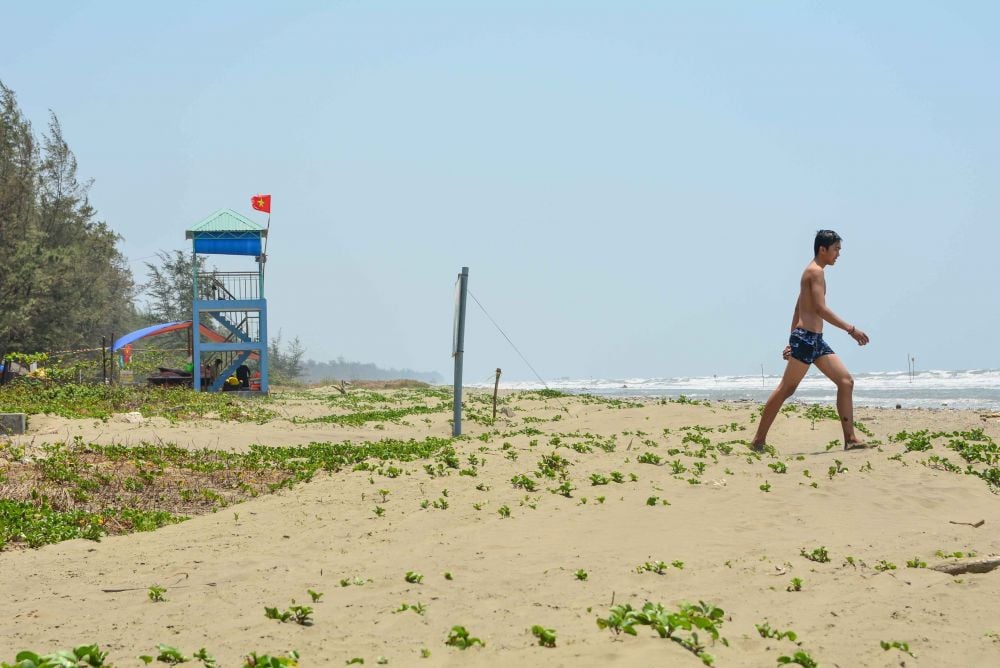 It's understandably many local's top choice for a day trip. Most of the dozen or so beachside cafés and eateries get pretty packed on weekends and you'll be happily welcomed by the local families and groups of friends eating cheap, local seafood or enjoying a beer or two. Weekends are great fun while the weekdays become a much more peaceful affair. It's possible to stay here with several accommodation options ranging from simple budget rooms to the 3-star Can Gio Beach Resort.
After lunch at the beach don't be in too much of a rush to get back to the city. On the way back, a visit to the "Rung Sac Guerrilla Base" - known to locals as "Monkey Island" is highly recommended.  On the site of a former Viet Minh base during the Vietnam War, it's a truly one full stop.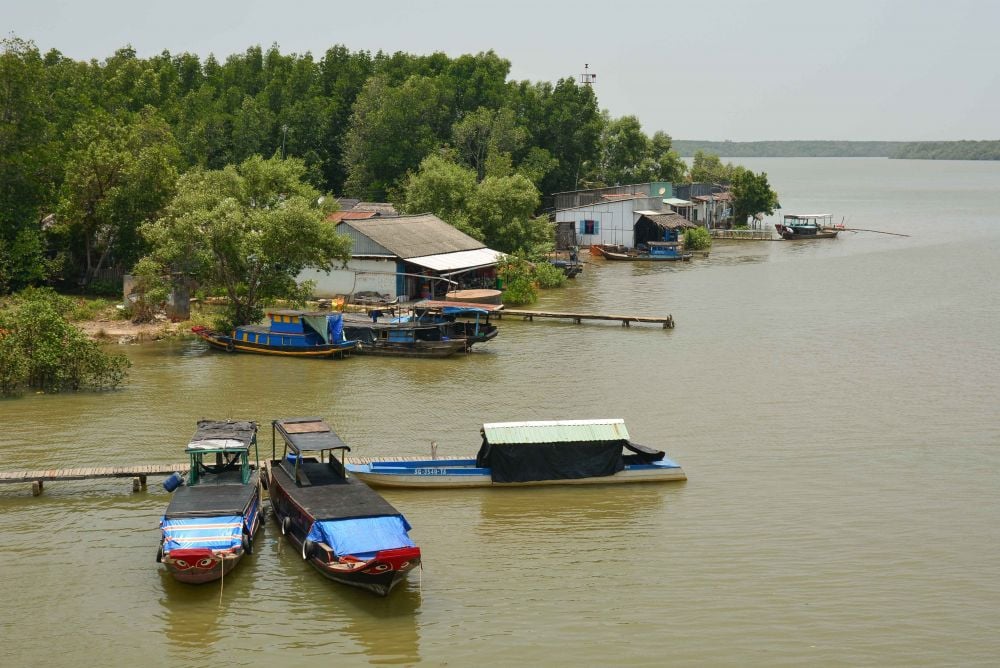 Once there, you can hire a boat and after about ten minutes of twisting and turning through the meandering mangroves you'll end up at the said historic base. You'll see some original and replica huts and learn how soldiers lived and planned highly successful attacks from deep within the croc-infested jungle. It's well worth the 600,000 VND boat hire fee but check the tide charts the day before to organise your itinerary – it won't run at low water levels.
With a nickname like "Monkey Island," I probably won't need to tell you that the place has hundreds of macaques monkeys enjoying the shady mangroves with you. They're all quite disciplined actually and don't have any reputation as bag or wallet thieves but they'll definitely go for any food your carrying - so be prepared to share!
Another highlight of Rung Sac is the always-exciting crocodile pit. As you wander along the rickety bamboo boardwalk above the backs of dozens of resting crocodiles. Keep in mind that they're hungry… For a small fee you can feed them a piece of raw pork off the end of a bamboo fishing pole – a truly exciting experience! It's actually a little surreal to get the chance to witness their dominating behaviour, aggressive snaps, growls and slow motion aerobatics as they jump for the the dangling morsel. Keep a wary eye out for their 'monster-croc.'
As well as Rung Sac Guerrilla Base (Monkey Island), My Guide Vietnam has also visited Vam Sat Salt Marsh. With some of the most beautiful forest in Can Gio District, it's another great place to experience the beauty of this protected area.