Captivated by Vietnam's best Beaches
Adventure
Life's a beach!
Vietnam is a crowded, bustling and somewhat chaotic country. Its big cities are a magnificent blend of ancient culture, modern development and the type of organized chaos many of us dream of but it's important to escape this from time to time and head to the seaside. Vietnam's reputation for beaches is dwarfed by some of its Southeast Asian neighbors and most tourists know very little of the hidden gems dotted along Vietnam's expansive coastline.
Seeing as though we're in Ho Chi Minh City I'm going to start in the South of the country - it's actually where most of the best beaches are. With only two distinct seasons (wet/dry), Southern Vietnam has milder year-round temperatures where the northern coastal areas have much colder and windier winters. Please note that most of Vietnam's beaches are unguarded and even when they are, it's often only a very small section of the beach and services are limited.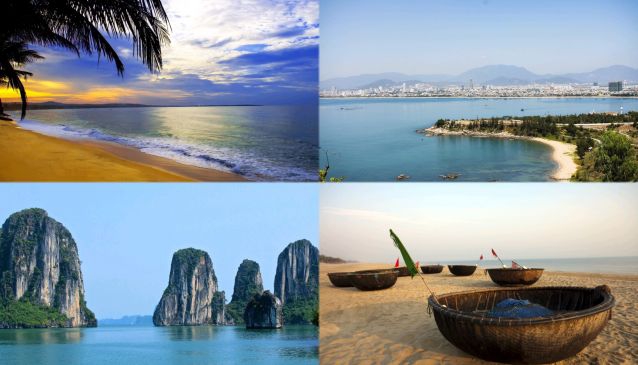 Located in the Southern end of Vietnam, it's the country's biggest and most beautiful island, famed for its pristine turquoise waters, mountainous terrain and lush jungles. Phu Quoc is also well-known for its pearls, fish sauce and an abundance of fresh seafood.
Only a short flight from Ho Chi Minh City, the island remains genuine and untouched but things will probably change in the future.  After recent investments and an airport expansion, direct international flights to Singapore and Siem Reap are now available and it's tipped to be Vietnam's own 'mini-Macau' in the not too distant future….. So visit now!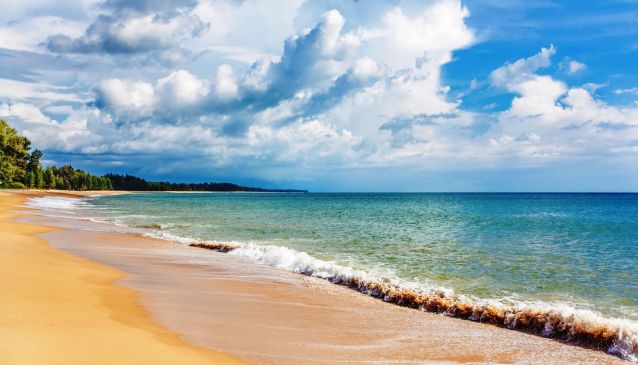 Only a short 4-5 hour bus trip or a similar time on the train, it's our opinion that Mui Ne is the best beach accessed overland from Ho Chi Minh City. Five kilometers from Phan Thiet City, the single road resort town of Mui Ne seems to stretch forever along the entire length of the often seemingly uninhabited sands of Ham Tien Beach. The way the road follows the coast allows almost all of the resorts and hotels to have either direct beachfront access or an expansive ocean view – you choose!
Mui Ne is most famous for the nearby red and white sand dunes which attract thousands of sightseers, especially in peak holiday times. The area is also known for strong sea winds and as the kite-surfing capital of Vietnam; it's one of the best locations in Asia to try this unique sport. It's also one of the few places that get consistent, surf able waves (Nov-Feb) and you can hire boards at a number of spots along the beach. With lots of bars and restaurants to choose from, Mui Ne is the most popular escape for expats living in Ho Chi Minh City.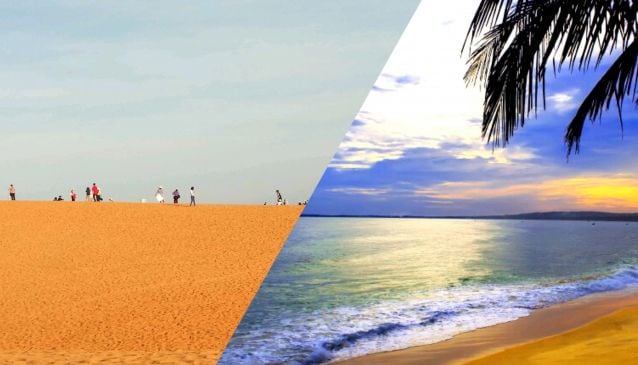 Nha Trang is THE beach city in Vietnam and attracts a whole heap of tourists from many parts of this wide world. It's a truly stunning place with panoramas of blue water, white sands that stretch as far as the eye can see and countless islands dotted along the horizon. As you look back towards the city from the sea the jungle-covered mountains wrap themselves around the city and seem to be competing with the towering high rises for your attention.
Nha Trang can be what you make of it really. Party all night till the wee hours, stuff yourself silly with cheap and fresh seafood or relax somewhere along the 6 km expanse of the main beach. Perhaps you'd like to make the most of your day and join a tour and explore one of the nearby islands or jump on to ride the 3 km long cable car to the popular Vinpearl Land and visit Vietnam's best water and amusement parks.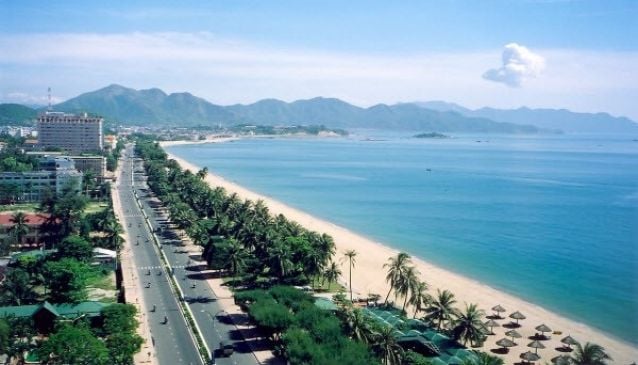 While Da Nang has some great beaches it has a lot to live up to with its claim as having the best beaches in Vietnam. No doubt they're beautiful but they often belong to private resorts or lack many of the services and beachfront development of the previously mentioned Nha Trang. The white sands adjacent to the city are known as China Beach or My Khe Beach and stretch a massive 30 kilometers all the way south to the ancient world heritage town of Hoi An.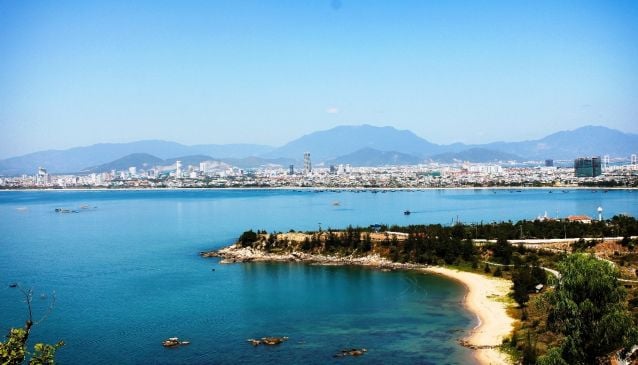 Hoi An is known for its ancient town center and it's definitely one of the highlights of a trip to Vietnam. A nice surprise in Hoi An is you can escape the overcrowded beaches with a short bike ride from the town center where you'll find some beautiful, quiet beaches.
A forest of swaying palm trees watch over the tourists unwinding on the idyllic sands and blue waters of Cua Dai, the first beach you will come to from the town. It's well set-up for tourists and an enjoyable place but just a little north up the coast road to Da Nang you'll find Cam An Beach – a much more tranquil, quiet spot and the locals choice! A short boat trip for the coast is Cham Island and is also a highly recommended day trip.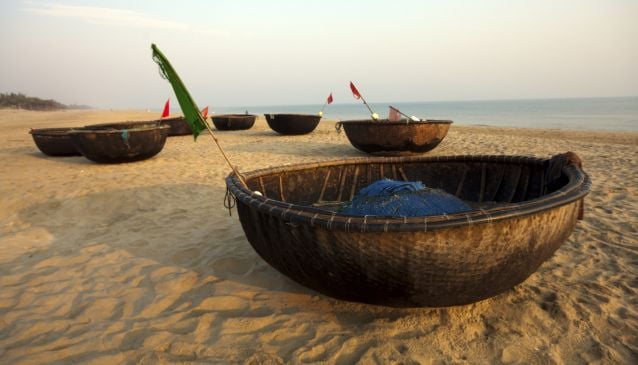 We leave central Vietnam and go all the way up north to the World Heritage listed Ha Long Bay. About four hours away from Hanoi, Ha Long Bay is famous for the thousands of limestone karsts dotting the ocean. The most notable beaches here are on the biggest island, Cat Ba which is famous for its relaxed environment and national park of the same name.
It's known as a destination for adventure seekers with kayaking, rock climbing, abseiling and hiking becoming popular here. Only a short walk from Cat Ba town, Cat Co beach is the most popular but Monkey Island Beach, accessed by boat is the best place to stay, with private beach bungalows and a beach-side restaurant and bar.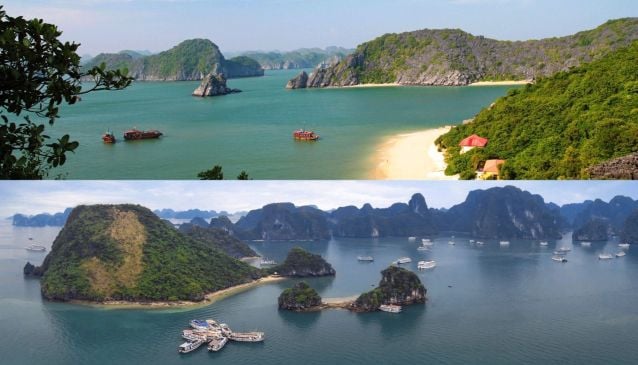 Enjoy the beaches of Vietnam, but while visiting these beautiful places tread lightly, respect and set a good example by looking after your immediate environment. Also, try to explore outside the main tourist spots at these and explore nearby fishing villages and local communities - I can assure you, the rewards are priceless.