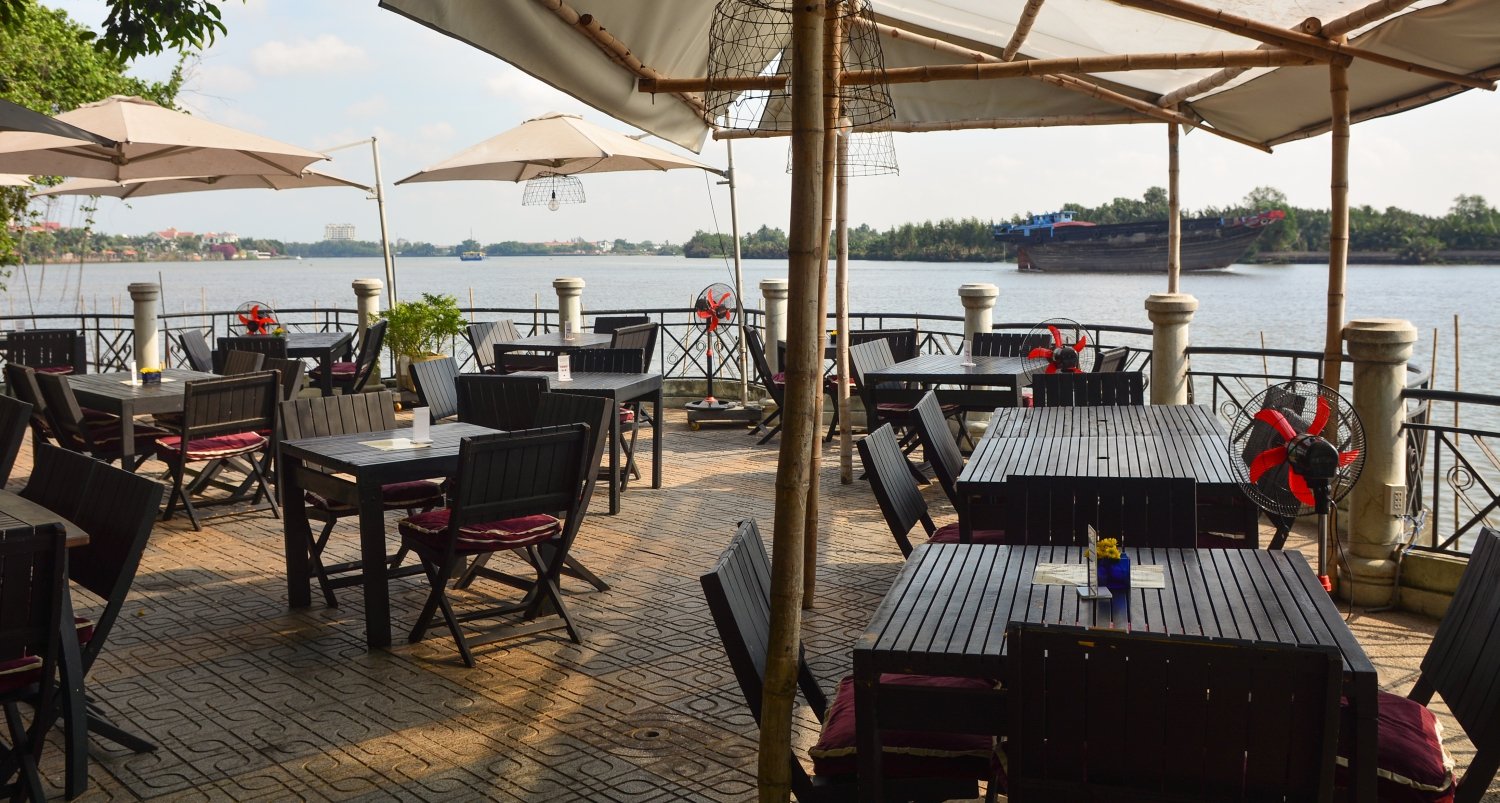 Saigon Neighborhoods: Thao Dien
Family Fun
An lively expat enclave of Ho Chi Minh City
Nestled beside the Saigon River is Thao Dien. A green and leafy ward, it's dotted with modern apartments and lavish villas housing the city's rich, famous and influential. As you explore Thao Diens wide and relatively traffic free roads, you'll soon see why it's renowned as Saigon's most easy-going and relaxing neighbourhood,where you'll hear the birds chirp louder than the horns!
It's easy to forget the busy National Highway 1, running parall with the under-construction metro line, is only a stone's throw away. When completed, the metro will make Thao Dien even more sort-after than it already is and as every new footing of the rail line goes in, so too does a foundation of a new apartment building. It's currently the epicenter of Saigon's urban development.

Foreign district

Thao Dien is Saigon's most popular expat haunt. It's where most of the city's newcomers want to live and many long term expat's seem to end up moving here. The lifestyle and accommodation standards are high but remain affordable for most expats. Countless bars and restaurants are catered directly to western tastes and styles while others are a fusion of east meets west.
Coffee and Cuisine

Below are some of our favorite places to eat and drink in Thao Dien.
An Café –

A magical cafe/restaurant located in the heart of Thao Dien in Diablo Square. An Café pride themselves on their seafood and range of cocktails. A very green and shady environment to while away the hours.

The Boathouse Restaurant -

Hands down, the best spot to watch a riverside sunset in Saigon. Located in a private residential area, the Boathouse Restaurant are open to the public, though reservations are recommended if you'd like a riverside table. Excellent food, a tempting happy hour and regular live music help to make it one of Thao Diens best spots.

Mekong Merchant -

Specialising in Asian Fusion cuisine and a range of breakfast, burgers, pizza, seafood, vegetarian options. Mekong Merchant is known for its weekly specials and a vast range of wine stocked in its adorned cellar. If you want your Vietnamese fix, it's never too far from reach either.

Saigon Outcast -

Saigon Outcast is an innovative and trendy space and is the go to spot for many of the cities younger expats to listen to some live music, watch a theatre performance or one of their free alternative film screenings. Outcast has weekly art workshops, yoga classes and other events as they regularly host guests and artists to the city.

Saigon Outcast gets a good mix of guys and girls and young and old, whether they are foreign or local which makes for a very unique atmosphere. The daytimes are usually quieter affairs: they have their own rock climbing wall, half pipe for skaters and an area set aside specifically for graffiti artists!
Shopping

Central Thao Dien is home to several gourmet supermarkets and dozens of small boutique stores that are nice to discover on a morning stroll. On offer are range of unique products from fresh flowers to antique furniture and all kinds of nick nacks in between.

Organik Shop –

Specialising in online organic food supplies. Aside from their own farm in Dalat, Organik Shop also have a quaint shopfront and café at the heart of Thao Dien.

Annam Market –

With a few stores citywide, Annam Gourmet Market is the most well know supermarket for western products. The shop is well stocked with a large range of luxury goods and fresh food, as well as their own brand.

Vincom Royal Mega Mall –

One of Saigon's newest mall's is found just off the National Highway in Thao Dien. It houses a range of luxury goods, a cinema, an Index Living Mall and the city's only ice skating rink.
Art Spaces

Thao Dien has quickly become the contemporary art capital of Saigon. There are several galleries and art spaces scattered throughout the small suburb:

Vin Gallery –

This humble art space is arguably one of Saigon's finest and friendliest. Regularly hosting exhibitions from local and foreign artists, there always seems to be something new at Vin Gallery.

If you feel inspired by all the art downstairs, make sure you check out the evening classes at their 'VinSpace' workshop where you can create your own piece of art over a glass of wine and a chat. Check online for current events. Open 8.30am-5:30pm. Closed on Sunday.

Asian Hideaways –

This spectacular photography gallery has recently opened in the Diablo Square precinct, sharing the same space with An Café. The photos on display at Asian Hideaway's gallery focus on Vietnam and are a collaboration of several professional photographers for whom Southeast Asia is now their home. Their travels and unique perspectives on this part of the world, make for some captivating images. Open 8:30am to 7:30pm.

The Factory –

Is a large and modern creative hub. Their goal is to "bring artists and art lovers together by creating a language of art, which will increase the cultural values within Vietnam". In addition to The Factory's exhibition space, there is art library, a workshop and co-working space.

Getting there

Bus – 5,000 VND
Buses run daily and roughly between the hours of 5am-8pm. Bus number 52, 53 and 56 leave regularly from Ben Thanh market in District 1 towards District 2 though you will need to get off along the highway and cross to Thao Dien. 30-45 minutes of travel time.

Taxi/Uber – 150-200,000 VND
Probably the most convenient though most expensive way to get to Thao Dien. Depending on traffic, it shouldn't take more than half an hour.

Motorbike taxi/grab bike – 40-60,000 VND
Cheap and easy. The journey shouldn't take more than 20 mins from District one.

Author: Mark Ratcliff