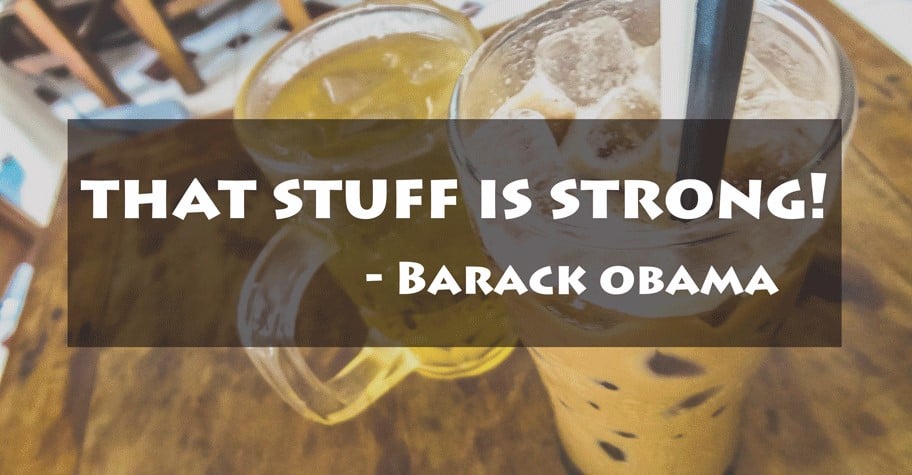 If you love coffee then Ho Chi Minh City loves you
Food & Drink
Upon arrival in Vietnam most travelers face the same difficult decision: Pho or coffee? After the unsatisfying plane food it's usually straight to a bowl of legendary Pho noodles. After that though (and there's no shame coming second to Pho), it's a hasty b-line to sample some of the world famous Vietnamese coffee. Your head will spin but your belly will think you've died and gone to heaven.
Did you know that Vietnam is the second largest exporter of coffee in the world? In first place Brazil is actually way out in front, but Vietnam still packs a hefty caffeine punch. Coffee was originally introduced to Vietnam in the late 19th century by the French colonials and was grown in the highland province of Dak Lak. It's still the country's "Coffee Capital" even though production has since spread to several other neighbouring areas.
In addition to the country's success with coffee, the associated culture is intense and nowhere is it so obvious as on the streets of Ho Chi Minh City. That's right, the streets! Even with the tropical heat, fierce sun, afternoon downpours and tooting motorists, most people actually prefer to drink coffee on the pavement. When coffee o'clock swings by even the multi-million dollar, air conditioned skyscrapers are quickly vacated as most people opt for the shade and a small plastic chair.
Available any time of day, a 'Ca Phe Sua Da' is usually served to you pre-mixed with condensed milk and ice but sometimes you'll be given (or can ask for) a "café phin." This is a slower process where the hot water passes through the coffee grinds in a small gravity filter that sits atop your glass. You then mix it together with milk and pour it into a tall glass full of ice that's also been waiting patiently.
If you don't like the taste of the super-sweet "milk," no problem! Personally, I like to wake up with the "man's choice" of coffee - an Iced Black Coffee or "Ca Phe Da." You'll see most men drinking a Ca Phe Da in the morning for the extra bitterness and "kick in the pants" in delivers. Come to think of it, I don't think I've EVER seen a woman drinking black coffee - but that's not to say you can't of course!
With the coffee being so good here, it goes hand in hand that you'll also find some of the world's best cafes! Ho Chi Minh City sometimes seems like it has almost as many cafés as people and as one closes down, another three will be opening up somewhere else in town. Sometimes a shop is not even needed for the take-away coffee entrepreneurs and a small trolley easily does the job and makes the price even cheaper.
If the Viet coffee is not to your taste and you prefer a latte, cappuccino, mocha, "frappamabobby" or any other milk inspired coffees, you can still get your fix. Apart from the recent emergence of western chains like Starbucks, the Coffee Bean & Tea Leaf and Gloria Jeans you can also find your fair share of Vietnamese equivalents like Highlands Coffee, Phuc Long and the famous coffee giant that is Trung Nguyen. Their menus are huge and the coffee beans used are mostly Vietnamese but many international blends still can be found.
Ho Chi Minh is a city that seems to encourage small business and you're truly spoilt for choice with hundreds of cafés. I often find myself stumbling across another 'hipster-inspired-haven' down a small dark alleyway or into an uber modern industrial coffee shop where the brew always seems tastier than the last. It's hard to resist the urge to enter into their coolness and indulge in that second (or third) coffee of the day. Naturally, it's going to be more expensive in a cafe than on the street but the coffee is actually better, the seats are much more forgiving on your back and they all have Wi-Fi and air conditioning. A few of the best in District 1 are linked below:
L'usine cafeteria - 151/1 Dong Khoi - A modern, French inspired cafe with great coffee and food.
Cochin Café - 9 Tran Cao Van - Step back in time at this beautiful old colonial mansion.
La Fenetre Soleil - 44 Ly Tu Trong - A café-come-bar it's a truly great spot to relax during the day and after dark it has some great live music or Latin dancing. Very popular with expats.
These days, there's also the more local and luxurious "coffee garden" trend, complete with cascading waterfalls, fragrant flower beds and gentle, misty, man-made breezes. Most are located away from the city centre but there are some nice one's in District 1 also:
Café 343 – 343 Nguyen Trai, District 1 – A pleasant garden café famous for its ice cream.
Thoai Vien Café – 159 Nguyen Van Thu, District 1 – The best garden café you'll find this close to the city.
Other favorite local coffee houses:
Tram Cafe: 100 Tran Huy Lieu Street, Phu Nhuan District.
The Fig Cafe: 15 Nguyen Thi Huynh, Phu Nhuan District.
Serenata Piano Cafe: 329/15 Nguyen Trong Tuyen, Phu Nhuan District. (Live piano after 8:30 PM).
A local friend once told me that a Vietnamese coffee is something that encourages patience and good conversation. For this reason, it must never be rushed and the ice should always be allowed to melt completely before the coffee is finished. It sounded like a great rule to me and one I now live by.
In Ho Chi Minh City, enjoying a coffee is not just about the delicious drink at hand. It's also about the people we meet, the sights we see, and the sounds of the city that completely indulge our senses and gives us our true "buzz."
To see how much the city of Ho Chi Minh loves it's coffee check out the hit song Saigon Ca Phe Sua Da, by Ha Okio on YouTube.