A Drive to Awaken the Soul
Adventure
The most convenient way to explore the city is by motorbike...
Whether you're a visitor who's rented a scooter and wants to escape from the busy downtown streets of Saigon or you're an expat who needs a break from your daily drive- we have a pretty, river-lined drive to suggest for you. It is also a nice road to practice driving on- if you can get there first!
(Please also note that District 2 and District 7 are also great choices for relaxed or practice driving! These places are a bit further from the city center though, so we wanted to highlight this drive for you as it's not too far from the action of downtown).
Not far from the downtown area, in District 3, on either side of the khenh (canal) Thi Nghe, are the streets Hoang Sa and Truong Sa. Something feels so rejuvenating about sailing around these tree-lined, twisting, winding streets, decorated by multiple enchanting pagodas and churches in view in the distance.
Of course they are still street roads in Ho Chi Minh City, however, they happen to be much less frequented, apart from rush-hours, and "provide an experience akin to a stroll in a serene and charming park, except that you're on a motorbike," as the expat, Chris, who turned us on to this route puts it. We don't know if it's quite the equivalent to park strolling, but the twists of the road do create a flowing, exhilarating effect for the driver (and rider). There are also a lot of really sweet restaurants and local Vietnamese coffee shops along this path, too.
The best part about going to do this drive, with a free spirited and adventurous mindset, is that it might re-instill just a bit of the original amusement and rush we once felt when we first thought of riding a motorbike as a leisure or exciting activity! Unfortunately, when living in a busy city, driving tends to become almost solely necessitous, and a simple, if not stressful way to get from A to B.  
On this drive, you might regain, at least for the moment, that glorious feeling of being in charge of the road and enjoying the tranquility of a drive. The roads do actually evoke a race course in a way too, as the winding driving lanes are one-ways for most of the length of the roads. Not that we are suggesting a speedy drive, as that could be dangerous! How you want to traverse these roads is up to you- whether you just focus on the turns or look up to let the breeze move you to embrace the peaceful, spiritual aura of this area in Saigon- you're sure to have an enjoyable time.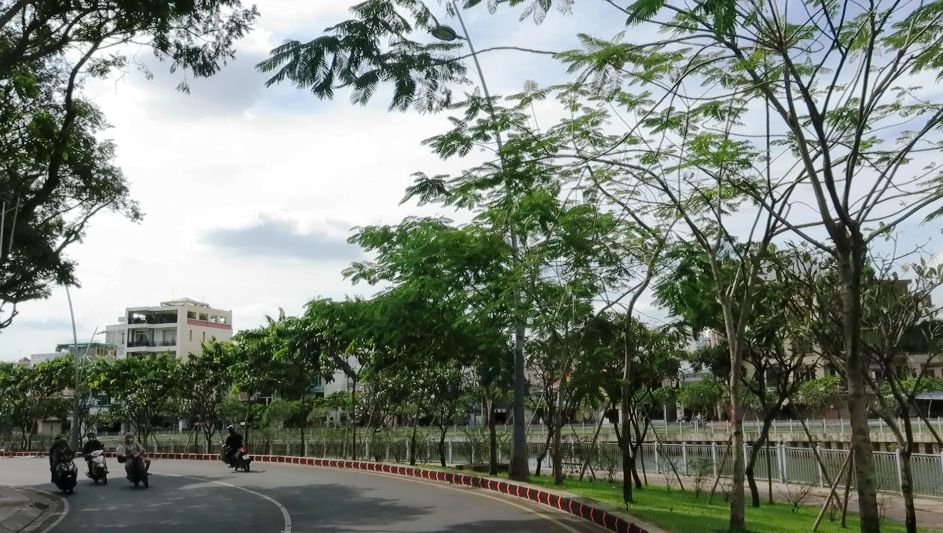 Where:
One of the easiest ways to access the start of this road path is to take the exit onto the road from the roundabout directly outside the new McDonalds in District 3, if you know where that is!
This will put you on about the 2/3rds mark on the river, so you can drive up (NW), turn around, and come back down (SE) in about 30 minutes.  
A nice day trip including this drive could be rounded out with a trip to the Saigon Zoo and Botanical Gardens on the SE end!
**There is construction currently going on in this area...they are building new bridges across the river in certain spots, so there will probably be diversions down small alleys that you will have to notice, but they are easy to follow and we feel can add to the adventure.