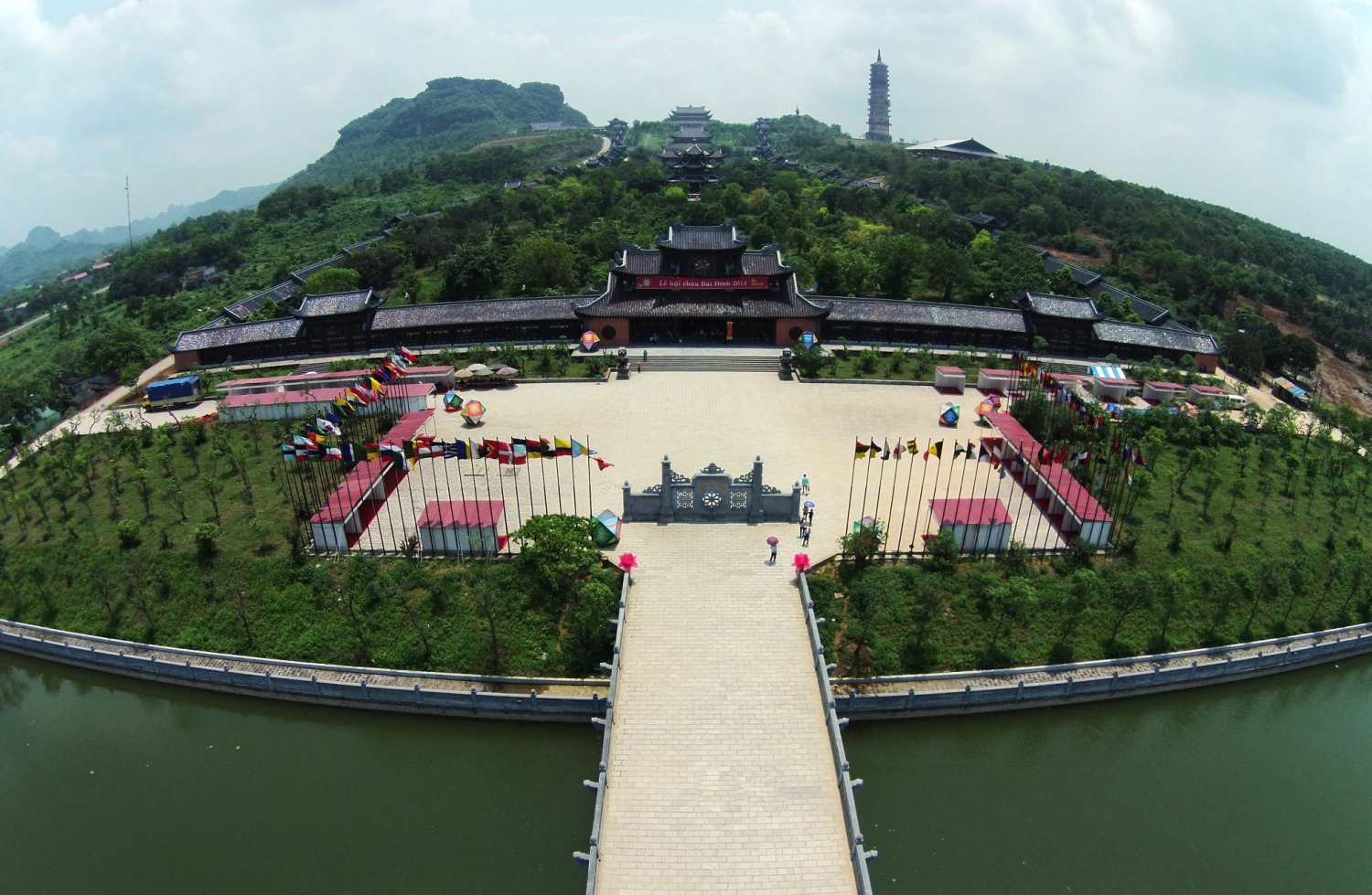 9 Tips For Traveling To Bai Dinh - Trang An
Adventure
Bai Dinh - Trang An is one of the most attractive destinations in Northern Vietnam thanks to its beautiful nature. Bai Dinh Trang An has attracted both domestic and global travelers to visit during the spring season. This article is intended to provide to you many advices and tips before traveling to this amazing place.




When to travel to Bai Dinh - Trang An…?!

Spring season from January to March on lunar calendar would be the best time to go. Why, you may wonder? It is because the weather during these months is warm, and the flowers start to bloom everywhere; thus it is believed to be the most favorable time to see the beautiful nature in Bai Dinh - Trang An. You can go explore and enjoy the wild nature, go to the holy sacred pagoda and pray for luck and fortune, or you can join the spring festivals that take place in both Bai Dinh and Trang An. As mentioned, January to March is the peak season for tourists to visit which may cause some places to become overcrowded crowded and accommodations in the area might be limited.

Transportation to Bai Dinh – Trang An

Ninh Binh is about 110km south of Hanoi. From Hanoi, you can catch the daily bus running to Ninh Binh from Giap Bat bus station and My Dinh bus station. Buses depart every 20 minutes. Bus ticket varies between 70,000 to 80,000 VND/passenger. Once arrive at Ninh Binh bus station, you have to catch another bus or taxi at 130,000 VND for one way trip to Bai Dinh pagoda. You will pass by Trang An on the way. However, it's recommended that you visit Bai Dinh in the morning and come back to Trang An in the afternoon so you can have enough time to stop by at each location. If you want to save a little money, you can do a road trip by motorbike to Ninh Binh via highway 1A since it is not too far of a distance.

If you register for a tour to Bai Dinh – Trang An with Thegioivouchers, then we will make arrangement and support throughout the trip for your safety and convenience.

Accommodation in Bai Dinh – Trang An

If you plan to stay a few days in Ninh Binh, then you might consider Emeralda Resort for an amazing stay amidst the wild nature. There are also varieties of hotels in Trang An or in Ninh Binh city. Whichever place you decide to stay, you definitely should spend time on exploring the old towns at night.

Dining in Bai Dinh – Trang An

Ninh Binh and Bai Dinh – Trang An are well-known destinations for their unique and very eye-catching local food. Once you arrive in Ninh Binh, don't miss the famous fried rice and goat meat. However, don't forget to ask and clarify the price before ordering any food to avoid being ripped off and overcharged. The same also applies to shopping, in particular. Make sure to shop around a bit when you are searching for souvenirs to buy.

Admission ticket to tourist attractions

Due to the huge area of Bai Dinh pagoda, if your itinerary is time restricted, you may consider taking the shuttle instead of walking all the way up. The shuttle ticket is 30,000 VND/passenger for a one trip to the pagoda.

If you want to check out Trang An via the river tour, it might take you roughly 3 hour by a small wooden boat which can sit 4 to 5 people. The tour ticket is 150,000 VND per person. During peak season, the tour ticket may be higher due to large volume of incoming tourists that can crowd the public areas. Be aware of pocket snatching and thieves when you are in a crowded place.




What to wear…

Due to walking and climbing on rock stairs, you should consider wearing running shoes or sporty sneakers instead of high heels to protect your feet. When going to Bai Dinh pagoda, you should avoid wearing shorts, skirts, and leggings.

Tourist sites in Trang An

Traveling to Trang An, you can experience river tour along the Mao Khe river which is comparable to river tour to Huong pagoda, Tam Coc. You will also see the stone wall of an ancient fortress as well as the beautiful cave located at the foot of the mountain. Attractions amidst wild natures have created an astonishing picture of Trang An.

Trinh Temple – a sacred temple older than a thousand years is the first stop in Trang An.
Tran Temple is the next stop. This temple is associated with the legends of Thanh Quy Minh – an army general under the Hung King's era. This temple is built by stone in the 968 with sophisticated details and sculptures on the wall which demonstrated the highly skilled techniques of the artisans of that era.

Phu Khong temple is where to worship Dinh Cong, an official under the Dinh dynasty. In front of the temple is the over a-thousand-year-old banyan tree.

There are also a long system of caves that connect together such as Dia Linh cave, Seo cave, Ba Giot cave, Nau Ruou cave, Khong cave, Sang cave, Toi cave, etc. Each of the caves often has a folktale associated with it.

If your time is not limited, trips to nearby area such as in Tam Coc – Bich Dong, Hoa Lu, Non Nuoc mount, Cuc Phuong national park, Phat Diem stone church, Kenh Ga hot spring, Van Long natural reserves should also be on your to-go list once you arrive in Ninh Binh.

Interesting stops nearby Bai Dinh

Bai Dinh is a spiritual and cultural complex that consists of old Bai Dinh and the new Bai Dinh areas. At the old Bai Dinh, you can spend time exploring the Sang & Toi cave, along with Nguyen dynasty temple, and Cao Son temple. Whereas at the new Bai Dinh site, you will see a lot of Vietnam's record of this site including the largest golden Buddha statue, the longest corridor of Arhat, the biggest copper bell, the largest pagoda area, the pagoda that has the most sacred fig trees, and the largest crystal-alike water well in Vietnam.




Other tips you may need-to-know…!

There are a lot of souvenir kiosks as well as food stands around Bai Dinh pagoda, however the prices at these booths and kiosks are often higher than other shops located at the foot of the mountain. You might consider buying souvenirs at the foot of the mountain for a more reasonable price.

Yet to mention, there are often light rain during the spring season thus you should bring with you a small folding umbrella. Bring small changes as you might need them for miscellaneous things in the pagoda.

Have a wonderful adventure exploring Bai Dinh – Trang An, an amazing vacation destination!