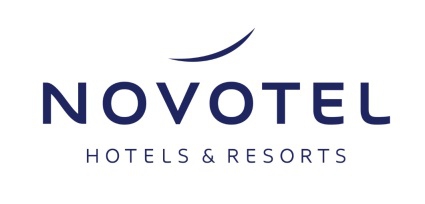 2017 SOLIDARITY WEEK - NOVOTEL DA NANG DONATED VND 10.000.000 DANANG VOCATIONAL TRAINING CENTER FOR DISABLED
Sun Feb 26th 2017 to Mon Jul 31st 2017 at 12:00 until 15:00
---
36 Bach Dang, Hai Chau District, Danang City, Vietnam

,

Da Nang

,

Han-River
https://www.myguidevietnam.com/events/2017-solidarity-week-novotel-da-nang-donated-vnd-10-000-000-danang-vocational-training-center-for-disabled
---
Novotel Danang Premier Han River
MAKE ENQUIRY
Event Details
(English below)

SOLIDARITY WEEKS 2017 – KHÁCH SAN NOVOTEL ĐÀ NẴNG TRAO TẶNG 10.000.000 VNĐ CHO TRUNG TÂM HƯỚNG NGHIỆP VÀ DAY NGHỀ TỪ THIỆN CTD ĐÀ NẴNG

Mỗi tấm thiệp Origami la một món qua nhỏ san sẻ khó khăn với những trẻ em cơ nhỡ
Chung tay cùng nhân viên tập đoan AccorHotels trên toan thế giới chao đón "SOLIDARITY WEEKS 2017" (ngay hội Đoan kết 2017) va mang niềm vui đến cho Trung tâm hướng nghiệp va dạy nghề từ thiện hội CTD Đà Nẵng, Novotel đã phát động Chương trình Bán thiệp Origami vao Lễ Thắp sáng cây thông Noel (ngay 15/12/2016) nhằm quyên góp Quỹ từ thiện giúp đỡ các em nhỏ có hoan cảnh khó khăn tại Đa Nẵng.

Thật tuyệt vời, với sự hỗ trợ nhiệt tình từ quý khách hang, chúng tôi đã lam nên một mùa Giáng sinh thật ý nghĩa. Ngay 8/2/2017, Tổng Quản Lý khách sạn Novotel Đa Nẵng, ông Timothy Nicholas Quarm đã trao 10.000.000 VND tiền bán thiệp Origami cho đại diện của Trung tâm hướng nghiệp và dạy nghề từ thiện hội CTD Đà Nẵng

Novotel Đa Nẵng vẫn đang tiếp tục hanh trình mang đến những nụ cười, ánh mắt ngập tran niềm vui cho các em nhỏ, hãy chung tay cùng chúng tôi giúp đỡ những hoan cảnh khó khăn, cùng xây dựng một thế giới đẹp đẽ hơn!

---------------------------------------------------------------------------------------------------------------------

2017 SOLIDARITY WEEK - NOVOTEL DA NANG DONATED VND 10.000.000 DANANG VOCATIONAL TRAINING CENTER FOR DISABLED

Every Origami card is a gift sharing difficulties with poor children.
Together with AccorHotels employees world - wide to celebrate 2017 SOLIDARITY WEEK and bring joy to Da nang Vocational Training Center For Disabled, Novotel Danang launched 'Origami card for sale' program on Christmas tree lighting ceremony (Dec 15th, 2016) to donate Charity Fund helping disadvantaged children.

How wonderful with enthusiastic support from our guests, we made a great Christmas!
On Feb 8th, 2017, General Manager of Novotel Danang - Mr. Timothy Nicholas Quarm gave 10.000.000VND from the sale of Origami card to Vocational training center for disable – Da Nang, Viet Nam

Novotel Danang continues the journey to bring smiles, happy eyes & better life to children. Join us to help disadvantaged children, to build a more beautiful world!

​